Kuti says the governor should walk the walk of justice.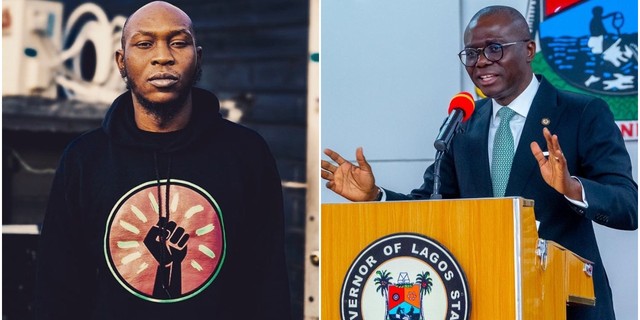 Nigerian Afrobeat singer Seun Kuti has distanced himself from the proposed 'walk of peace' by the Lagos State Governor, Babajide Sanwo-Olu.
Sanwo-Olu had sued for peace and harmony several well-meaning Nigerians including the music star.
During a chat with Channels TV, the music star rubbished the proposed walk, insisting that justice must prevail over the lives lost during the protest that rocked the nation in 2020.
"I am for justice. If you know me you know I am just a normal guy that wants things to happen the way they should happen. I'm not one of those that do things for popularity or for people to like me or to gain access to anybody," he said.
When asked if he would join the walk of peace, the music star advised the governor to bring justice by doing the right thing.
"The governor should walk the walk he is talking about by bringing about justice. The governor is not an embodiment of justice, Seun Kuti is not an embodiment of justice, Falz is not an embodiment of justice, Mr Macaroni is not an embodiment of justice also," he added.
The panel instituted by the governor to release a white paper on the report initially submitted by the Lagos panel on the #Endsars dismissed the claims that there was a massacre on October 20, 2020.