The music star clearly has a message for someone or some people.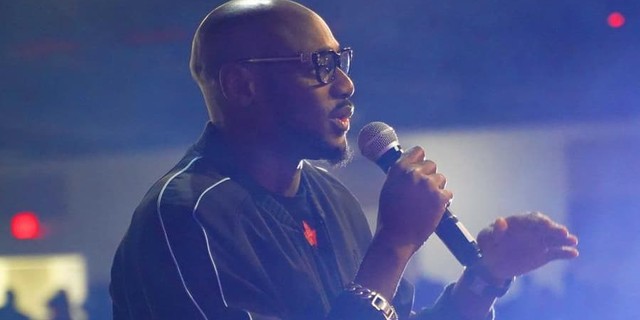 Nigerian music icon 2Face Idibia went on a surprising rant on Instagram.
The music star who is known for abstaining from social media drama took to his Instagram page on Monday, October 18, 2021, where he clearly dropped a message for someone.
"When you allow some people access to you…no shaking. Your disrespect only shows who you are. Don't be shy. Enjoy what you hope to enjoy. We shall meet in front," he wrote.
I will never change who I am for anything or anybody. Just enjoy the privileged of having access to God now. It shall be well."
Una no fit make me crase. E nor go happen."
It is not clear who the messages were met for but it may be connected to the recent drama in his marriage and family.
In September, the music star's wife called him out over his 'suspicious' relationship with one of his baby mamas, Pero.
She also accused his family of not loving and caring about her since their marriage.
A few weeks later a leaked audio taping of the movie star surfaced where she threatened fire and brimstone.
2Face later released a statement asking the public to back off his marital issues