As part of its mandate to support content creators with new ideas, and distribute content that is culturally relevant and technically excellent Clout Africa has begun a podcast incubator, and is proud to announce partnership with Tomisin Akinwunmi and Malobi Akpanita to bring their subversive weekly show the Tea With MT to audio-visual podcasting through a 10 episode limited series.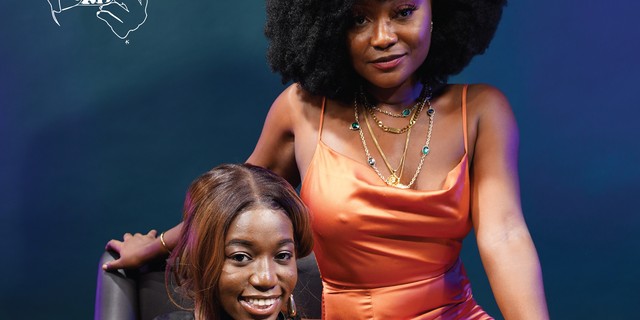 Podcasting has exploded in the African media space over the last 10 years with several Nigerian content creators innovating in the space and bringing timely and entertaining content to on-demand streaming platforms.
From football to sex after dark, all sorts of topics that would have been censored on traditional radio and television platforms have found full expression through podcasting and Clout Africa is committed to promoting candid conversations and moving the culture forward through the most progressive mediums.
Speaking on the partnership, Edwin Okolo the Head of Content Strategy at Clout Africa had this to say, 'Collaborative partnerships are at the soul of the Clout mission and we are delighted to have Tomisin Akinwunmi and Malobi Akpanita who collectively have nearly a decade of expertise creating immersive media experiences into the Clout Africa.
Malobi Akpanita and Tomisin Akinwunmi began The Tea with MT podcast at the start of the pandemic as a way to keep spirits alive and foster a sense of community to combat the despair that came with 2020.
With a captive audience isolating thanks to a nationwide lockdown renegotiating their present and future during a nationwide lockdown, The Tea With MT weekly show provided community, a soapbox to share hopes and anxieties and a necessary repository of relevant information delivered in inclusive terminology.
Tomisin Akinwunmi describes the podcast as a gateway for important conversation, 'The Tea With MT is our way of creating safe spaces for the important conversations that millennials want to have with each other, the Gen-z and the people who raised us. We don't have all the answers but we are willing to ask the right questions and go from there."
The partnership between Tea With MT and Clout Africa aims to grow their IG live experiment into a beloved podcast. Together both parties have tinkered with the show's format and reengineered it for delivery via audiovisual podcasting for its third season.
The Tea With MT bridges the gap between millennial anxieties and the cautious optimism of their Gen-Z audiences tackling topics with a relatable POV that keeps their show fun and accessible, no matter who is listening