The Neo and Vee situationship may be headed for a premature end.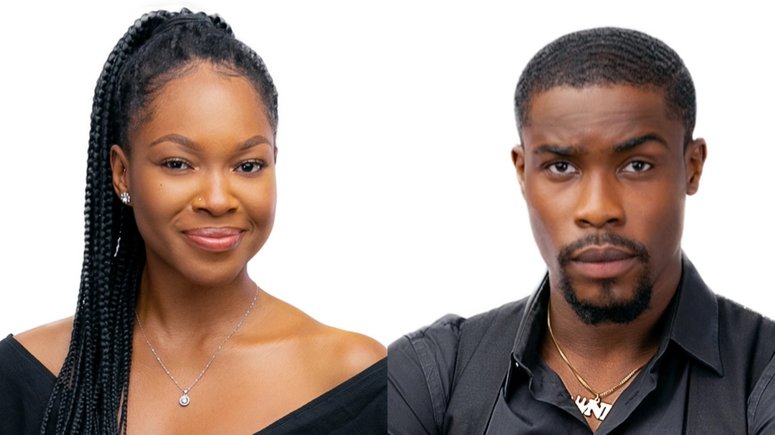 After day nine's revealing diary sessions, it appears some of our favourite situationships are now on the brink of a collapse.
Sadly, housemates, Neo and Vee got into a silent war that prompted emergency counselling sessions with Lilo and Eric. While pouring out her heart to Lilo, Vee admitted that she may have come on too strong in her relationship with Neo and that she was finally ready to allow it take its due course.
A clearly upset Neo, on the other hand, shared with Eric and Lilo, his plans to kick Vee out of his bed. Minutes after blowing hot, the couple were seen in bed, having a conversation under the duvet. But, that may not have ended well as the couple did not curl up in each other's arms for the night.
The latest saga has unarguably got fans talking. Check out some Twitter reactions:
Please Neo and Vee must be protected by all cost. They must not leave the house #BBNaija pic.twitter.com/Pa6Xf2M37n

— Big Dawg (@royalgoodluck) July 27, 2020
Ozo is giving nengi space and brings dora food in bed, lilo is slowing things down with Eric, vee is avoiding neo, erica has "her men around"….. This is some real telenovela and zee world shit. #BBnaija #BigBrotherNaijaLockdown2020

— ayotheskengman (@aydrill) July 28, 2020
Neo is a jealous lover 😂 , I thought he said he'll chase Vee outta his bed lmao 🤣. Eric and his gum body play toy 🧸 Lilo have started #BigBrotherNaijaLockdown2020 #bbnlockdown #BBNaija

— L (@blessed_child05) July 28, 2020
Neo and Vee have settled on bed, married couple things #bbnaija #BigBrotherNaijaLockdown2020 pic.twitter.com/BY8yePFIt9

— Omolabake (@shafenoni) July 28, 2020
To think day one I wanted Neo out😶
Forgive me Lord!
Neotribe please Protect Neo and Vee #BBNaija pic.twitter.com/7Qm2MjPbGY

— CHINEMEREM😇 Erica'sElite⭐ (@neme4U) July 27, 2020
😂😂😂😂😂 those two werey boys will stress these two out tire!! The game is the game. Eric and Neo is just starting their rebellion 😂#BigBrotherNaijaLockdown2020 pic.twitter.com/eIsPeW6UPv

— Anonymous 🇳🇬 (@zlatanbenjamin) July 28, 2020
But na these ladies force themselves on those guys oh, now wey dey guys don fall them wan withdraw…

ARISE for ERIC and NEO pic.twitter.com/uoOsUHOL5O

— MEN ARISER MAFFY 💫🟣 (@Maffy_gurl) July 28, 2020
#BBNaija
This Eric and Neo gist is why you should be very objective when your friend brings relationship matters to your front. Don't just support your friend and encourage communication.

— HIS ROYAL SWEETNESS 😊 (@PrinceAjala2) July 28, 2020