Oismhen and Chukwueze have remained good friends from their days in the Under 17.
Two good friends Victor Osimhen and Samuel Chukwueze are letting their hair down in Paris ahead of the new season.
While Osimhen has been busy finalising his move to Napoli, Chukuweze just finished the La Liga season with Villarreal.
Ahead of the new season, the footballers are living it up in Paris where they are relaxing.
The players both shared a photo of themselves in Paris on their social media pages.
Osimhen and Chukwueze have remained good friends since their days with the Golden Eaglets of Nigeria.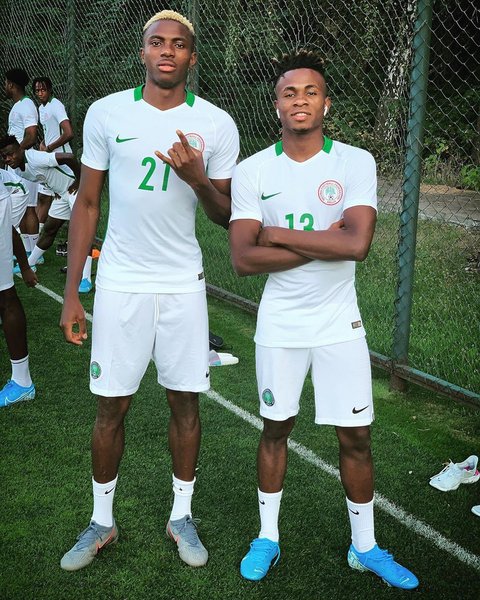 They were both in the squad for the 2015 FIFA U17 World Cup which Nigeria won. Osimhen finished as the tournament's highest goalscorer with 10 goals while Chukwueze was the third-highest scorer with three goals and three assists.
In an interview with Phylix's Blog in April, Osimhen spoke of his friendship with Chukwueze.