Eniko prayed to celebrate another 10 years with the comedian.
Kevin Hart turned 41 today Monday, July 6, 2020, and his wife, Eniko had a really cute message for him on his special day.
The beautiful mother of one took to her Instagram page where she celebrated the comedian with a cute message on his 41st birthday and a number of adorable photos to back it up.
HAPPY BIRTHDAY babe! 🎉 I took a trip down memory lane this morning and gathered jus a few photos from over the years of us celebrating you! Woo! We def got some time in! LOL! You've gotten better, older, & wiser over the years," she wrote
I loved u then and love more of the man that you've become. We've shared so many memorable moments together..looking forward to celebrating another 10+ years/lifetime LIVING, LAUGHING, & LOVING with you on your birthday!💋✨."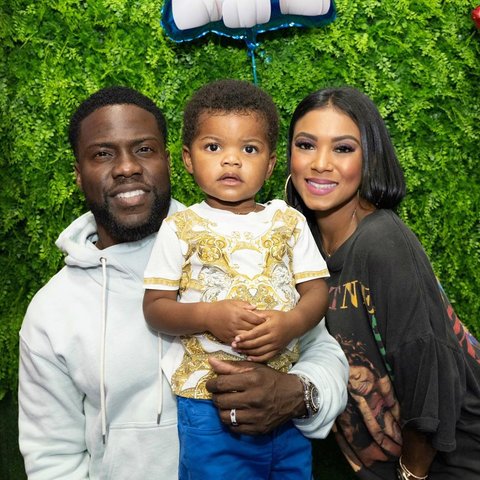 Hart and Eniko got married in 2016 at a very beautiful ceremony.
They have a child together and are expecting another one soon.