Esoro advised the concerned fan to back off from their relationship, insisting that they are both doing well.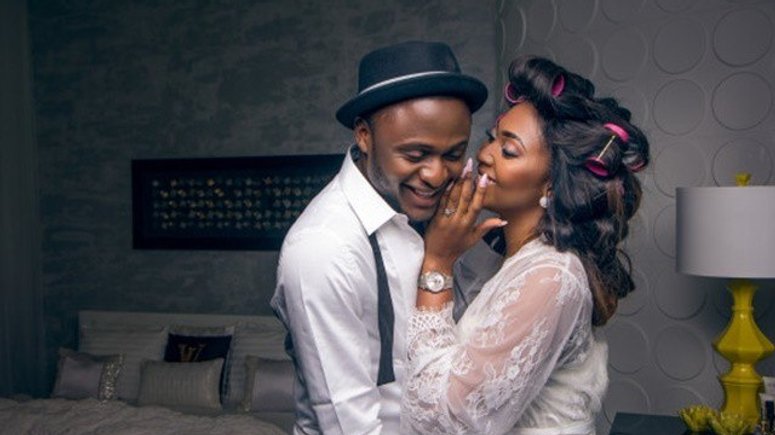 Nollywood actress, Lilian Esoro has advised a fan who queried her former husband, Ubi Franklin over their failed marriage to back off.
The beautiful actress came to Franklin's rescue after the fan had made a very daring comment on his Instagram page.
Why did you leave this beautiful, woman? My God what a mistake," the fan had queried.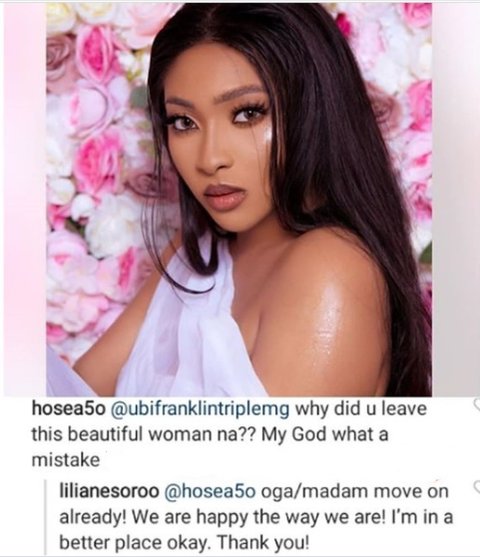 It didn't take long before Esoro cautioned and advised the fan to back off their relationship.
"Oga madam move on already. We are happy the way we are! I'm in a better place okay. Thank you," she replied.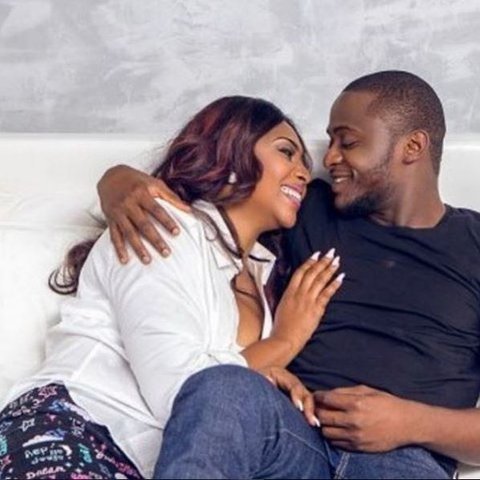 Ubi Franklin and Lilian Esoro got married back in November 2015 in an elaborate and flamboyant wedding.
However, a year after the marriage, the couple went their separate ways. Their union is blessed with a son, Jayden.